Legendary Compton producer and rapper Dr Dre has released his tracks for the Grand Theft Auto: The Contract on 4th Feb, with features including his very close companions Eminem and Snoop Dogg, alongside Ty Dolla $ign, Anderson .Paak and Rick Ross.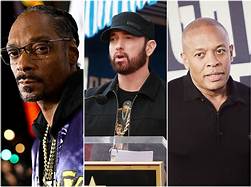 Instead of combining these songs into an EP, Dre has will be releasing them as individual tracks. This will also be his first released music since his album from 2015 entitled "Compton". Give his new mix of tracks a spin by checking out the playlist below:
https://open.spotify.com/playlist/5HjSyt3fXec8WoZptkGH9x?si=363171ed552d4d2b
What's your reaction?
0
cool
0
bad
0
lol
0
sad