Rising electronic producer dj poolboi has shared the video for his latest single, 'easy' featuring the notorious British MC Flowdan. The video was shot by UK director SUAVE who's been working with some of the top artists in the now booming UK drill scene having directed music videos with over 1 billion streams collectively. The video premiered by British music and culture Youtube channel GRM Daily.
Hailing from East London, grime legend Flowdan is one of the original founding members of the well-known grime collective Roll Deep (with Wiley, Skepta and Dizzee Rascal amongst others).
dj poolboi is born and based in Austin, Texas. Since the artist's debut LP in 2020 which he released through Majestic Casual, he has also released music via Shall Not Fade and created official remixes for Moby, yeule and Alan Fitzpatrick's side project 3STRANGE, racking up over 55 million plays to date. The producer has appeared on stage at Goldenvoice's Splash House Festival and opened for Ross From Friends, Baltra, Chaos in the CBD, DJ Seinfeld, George Fitzgerald and park hye gin to name a few.
dj poolboi finds inspiration in all forms of music, including experimental, indie, classical, contemporary pop and even film scores. Having focussed predominantly on the realms of techno and house, this unique single calls to mind the likes of Skepta, Dizzee Rascal and Stormzy.
In 'easy', dj poobloi's production style pivots once more as Flowdan's signature deep vocals envelope us into the world of old school hip hop. Flowdan's unstoppable rhythmic delivery sets the pace for the single, as the basslines and snares find themselves rising and falling around them, bringing the energy while still providing the space for slick, impactful lyrics.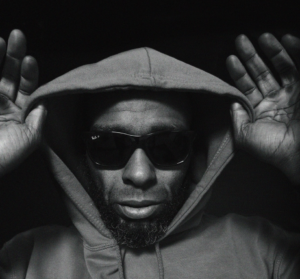 Featured rapper Flowdan talks about the inspiration behind the single: "'Easy' was inspired by the panic spreading around leading up to the first lockdown. dj poolboi had the perfect instrumental for me to express my rebellious attitude towards the situation."
'easy' (ft Flowdan) appears on dj poolboi's impressively diverse new album, stay just a little while longer, out now via Unbelievably Spectacular.
Check out the visuals for 'easy' via the YouTube link below:
What's your reaction?
0
cool
0
bad
0
lol
0
sad