[Deep House]
Rising downtempo chill producer Liminka will be releasing his sophomore single, 'Forgive' on the 1st of April via Deep Heads. The song follows the release of 'Where Are You Now', his debut single under the Liminka alias which was supported by Stereofox. The producer has previously released work under the Sidi alias, for which he received support from XLR8R. Liminka's music touches on many different influences across the electronic music spectrum.
Born in Finland, raised in Germany, and currently based in Austria, Andreas Kühn has entered the world of music under numerous names, the latest being Liminka. As a teenager, he played drums and saxophone in a few bands but became more serious about creating music when he discovered music production software at the age of 16, after which he would begin to incorporate both the guitar and rolling electronic elements into his work. The ever-evolving producer studied Electroacoustic Composition at Bauhaus University in Weimar and Music Technology in Helsinki.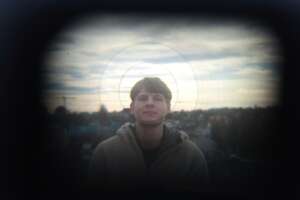 Within his latest single, the listener can hear that Liminka is influenced by deep, immersive electronic producers with an ear for detail and raw emotion-driven music. While creating the atmospheric track, the producer found inspiration in the works of Boards of Canada, Kruder & Dorfmeister, Bonobo, David Holmes and Fennesz to name a few. His own sound would like itself at home next to the likes of Bonobo, Massive Attack and Portico Quartet on any lo-fi collector's shelf.
Within 'Forgive' we can find the theme of detailed, expressive electronic music which makes it a stand-out track from the upcoming EP. It starts off with light strokes of pads in the recording that perfectly fit the drums, with the baseline slotting into the mix with ease as the track continues. As the track progresses, all parts become more intense and immersive, highlighted by masterfully mixing. A touch of sheer class on this one.
Speaking of the single, Liminka says: "This song was written during a difficult phase in a relationship. I wanted to make something that carried sadness and heaviness, and how these feelings can turn into actual conflicts when they're not expressed. At the end of the song, I wanted to give this feeling of guilt and sorrow after a big fight, like someone saying "I'm so sorry" after the damage has already been done."
What's your reaction?
0
cool
0
bad
0
lol
0
sad