The Singer and Songwriter who clearly has a knack for writing from her influences as not just a young girl but utilizing her knowledge of her heritage to strengthen hers and our understanding of the subject and the subject matter. Her intelligence and maturity are very much on a higher plane The young artist in waiting, is already hard at work creating and collaborating with new producers to come up with materiel, even though she has just released her second EP "BAD LUV" as well as a Video Trilogy featuring companion visuals for each song. And as of this writing looking to further "ROY G BIV's reach into higher streaming numbers and exposure. MYNA is wide open as far as the future is concerned. She has already begun recording and seeking out music for the follow up to "ROY G BIV", Also looking to get more stage experience and reaching beyond the borders if Michigan and Soundcloud to build an international fanbase. Maybe even some modeling on a runway or two. Whatever she goes after next, you can be sure the self proclaimed "Dravidian Princess" will make it happen. Recently MYNA has released a new single and her Debut Video called "FEEL". The song and Video has been received very well and is gaining numbers in views streams and shares.. The industry has begun to take notice of the young ingenue as well. She was chosen as One of Four Finalists/ Recipients for the Inaugural 2019 Motown Musician Accelerator.. She beat out over 400 Local Detroit based applicants. Th Honor comes with a 12 week Artist Development and Mentorship Program and 20,000.00 Grant to be used towards music. She is more than honored to be chosen and has made the most of the education through her release of the "BAD LUV EP and Video Trilogy.. which shows improved sound and visuals. She is currently finishing up the Artist development program which has taken her to both New York and Los Angeles to meet with industry execs and put more of the experience to work.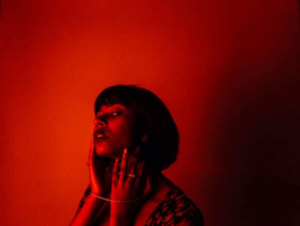 Spotify –  Myna on Spotify.com "Bad Luv" EP on Spotify – https://open.spotify.com/album/0B8Gj3wZcuAZdgHty8p47K
iTunes/Apple – https://music.apple.com/us/artist/myna/1412756772 "Bad Luv" EP on iTunes/ Apple – https://music.apple.com/us/album/bahn-presents-bad-luv-single/1487746593
TIDAL – https://listen.tidal.com/artist/4832715 "Bad Luv:" EP on TIDAL – https://listen.tidal.com/album/122479662
SoundCloud – "Bad Luv" EP on SoundCloud – https://soundcloud.com/itsmyna/sets/bad-luv 
GET SOCIAL
YouTube – itsMynaofficial on YouTube.com YouTube – "Talking Terms (Single Visual Edit) – https://www.youtube.com/watch?v=0ezuyX4-Ugk&feature=youtu.be
Facebook- https://www.facebook.com/itsmyna
Instagram – https://www.instagram.com/itsmyna/
Twitter – https://twitter.com/callmerashmi
What's your reaction?
0
cool
0
bad
0
lol
0
sad