Tolliver and Scott go hard on this new tune!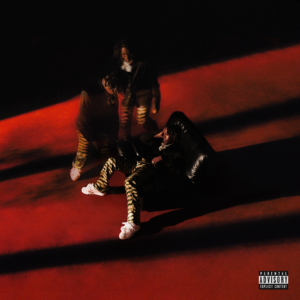 "Flock Flocky" is the brand new track by Don Tolliver featuring Travis Scott.
Tolliver unveiled his highly-anticipated sophomore album Life Of A DON last Friday and the project is said to have 16 tracks in total including a few unreleased cuts for the fans.
"Flocky Flocky" sees the pair team up for a "trance banger" that is produced by Cardo, Dez Wright, and Mu Lean, Scott and Don bask in the drug-fueled, rockstar lifestyle with honeyed auto-tuned fueled bars.
Recently, Kanye West recruited Don Toliver for "Moon" off his DONDA album. With his Life of a DON headline tour sold out in most cities, Toliver continues his voyage across North America with no signs of his career slowing down.
"If Don Toliver pulled up in a spaceship, nobody would question it. His music might as well be its own solar system with otherworldly hip-hop, smoked-out R&B, ambitious pop, and a little rock in a planetary orbit around the multiplatinum singer, songwriter, and artist. It might seem like he hails from some far away galaxy, but he calls Houston, TX home. Forged in the fires of his hometown, he grinded out a visionary style in underground shows, elevating the post-genre grime and grit of his city into mainstream focus." – Broadway World
Check out "Flocky Flocky" below and let us know what you make of it!
Written & Researched by Max Dervan
What's your reaction?
1
cool
0
bad
0
lol
0
sad